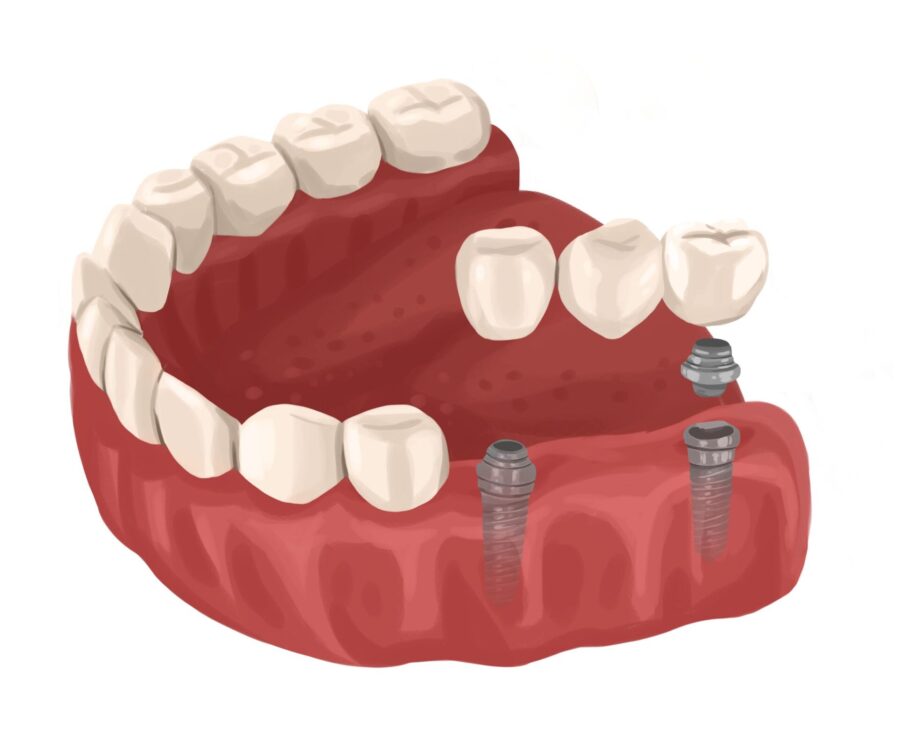 Exploring Different Types of Dental Implants and Their Advantages

September 7, 2023 9:00 am
Are you missing one or more teeth? Many people lose adult teeth due to gum disease, dental trauma, or another cause. Thankfully, there are great tooth replacement options! Dental implants are the only permanent solution. But, what are the different types and their advantages?
Single-Tooth Implants
If you're missing just one tooth, a dental implant is a great choice. We first place a biocompatible titanium post into your jaw where it fuses to the bone and replaces the missing tooth root! We then place a crown on top. While dental bridges require crowns on the teeth adjacent to the missing tooth, single-tooth implants are self-supporting! They have a very high success rate and feel just like a natural tooth.
Implant-Supported Bridges and Dentures
If you're missing multiple teeth, we can make implant-supported bridges and dentures. Implant-supported bridges replace the roots of your missing teeth. They're also called fixed bridges, which means you don't remove them daily. They're more stable than traditional bridges!
As the name implies, implant-supported dentures are dentures supported by implants. There are a few types depending on what your needs are, but generally, the denture part is either fixed or removable. Because they're stabilized with implants, these dentures feel very secure and natural.
All-on-4 Implants
All-on-4 implants are an implant technique where we strategically place just four implants in your jawbone. These implants serve as the foundation for your artificial teeth! The All-on-4 technique lets dentists replace a full arch of teeth in less time and with fewer invasive surgeries than traditional implant therapy. Also, the implants help retain your jaw bone levels, eliminating the need for pesky denture relines.
Dental Implants at Premier Dental and Implant Studio in Estero, FL
Missing teeth have a huge impact on your oral health, lifestyle, and confidence. Dental implants are one of the best solutions because they're the closest replacement for your real teeth! If you're interested in learning about your implant options or want to schedule a consultation with our dentists, please contact us today!
Image from Authority Dental under CC 2.0