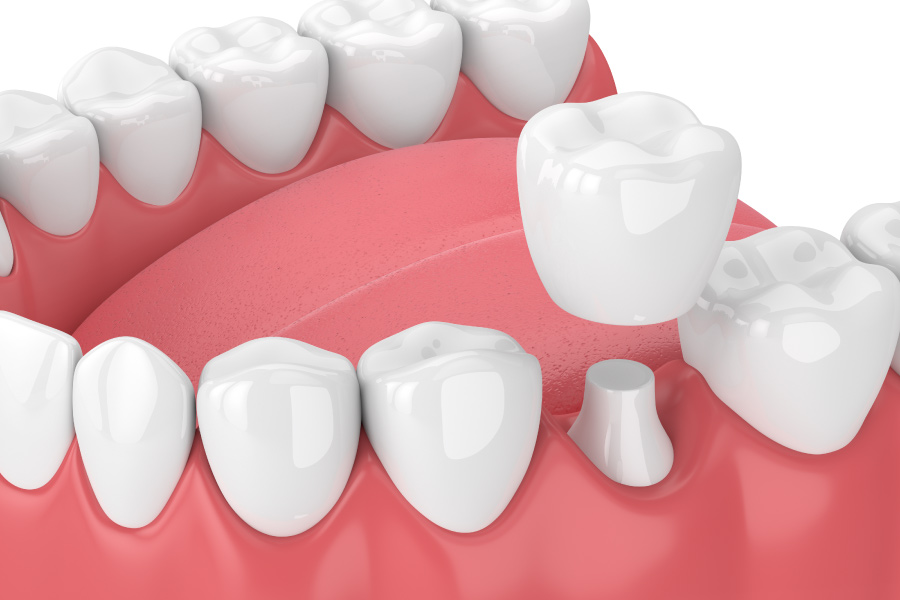 How Dental Crowns Protect Your Teeth
May 24, 2023 11:30 pm
Teeth that are severely damaged or weak need protection to keep them properly working. Losing one tooth or multiple teeth can negatively affect your oral function, as well as your confidence! Fortunately, dental crowns are a simple, effective way to protect your compromised teeth.
What Is a Dental Crown?
A dental crown, also known as a cap, can be used to fix a wide range of dental problems. These tooth-like shells enclose an entire tooth. They are customized to fit your tooth comfortably and to blend in naturally with your smile.
When Do I Need a Dental Crown?
A dental crown can be beneficial in a variety of situations. For example, a crown can:
Extend the life of a natural tooth damaged by injury or advanced tooth decay
Complete a dental implant to replace a missing tooth
Reinforce a tooth after root canal therapy
Disguise an unattractive tooth that is misshapen or severely discolored to make the smile more uniform
Protecting Your Tooth with a Crown
Crowns can usually last 15 years or longer! Their longevity depends on how well you care for them. Avoid tobacco products and chewing on ice, pencils, pens, and hard candy. Brush your teeth twice a day for two minutes each time and floss at least once every day. Additionally, visit our office for routine cleanings and checkups every six months. We'll let you know if you would benefit from more frequent visits.
Schedule a Consultation at Premier Dental and Implant Studio!
A dental crown can restore and enhance your tooth. We also provide many other restorative options at Premier Dental and Implant Studio as part of our comprehensive oral healthcare. During your consultation, our team can explain which treatment solutions may be right for your dental health and budget. Please contact us today to schedule an appointment! Our office is open Mondays, Wednesdays, and Thursdays from 8:00 AM to 5:00 PM, and Fridays from 8:00 AM to 4:00 PM.