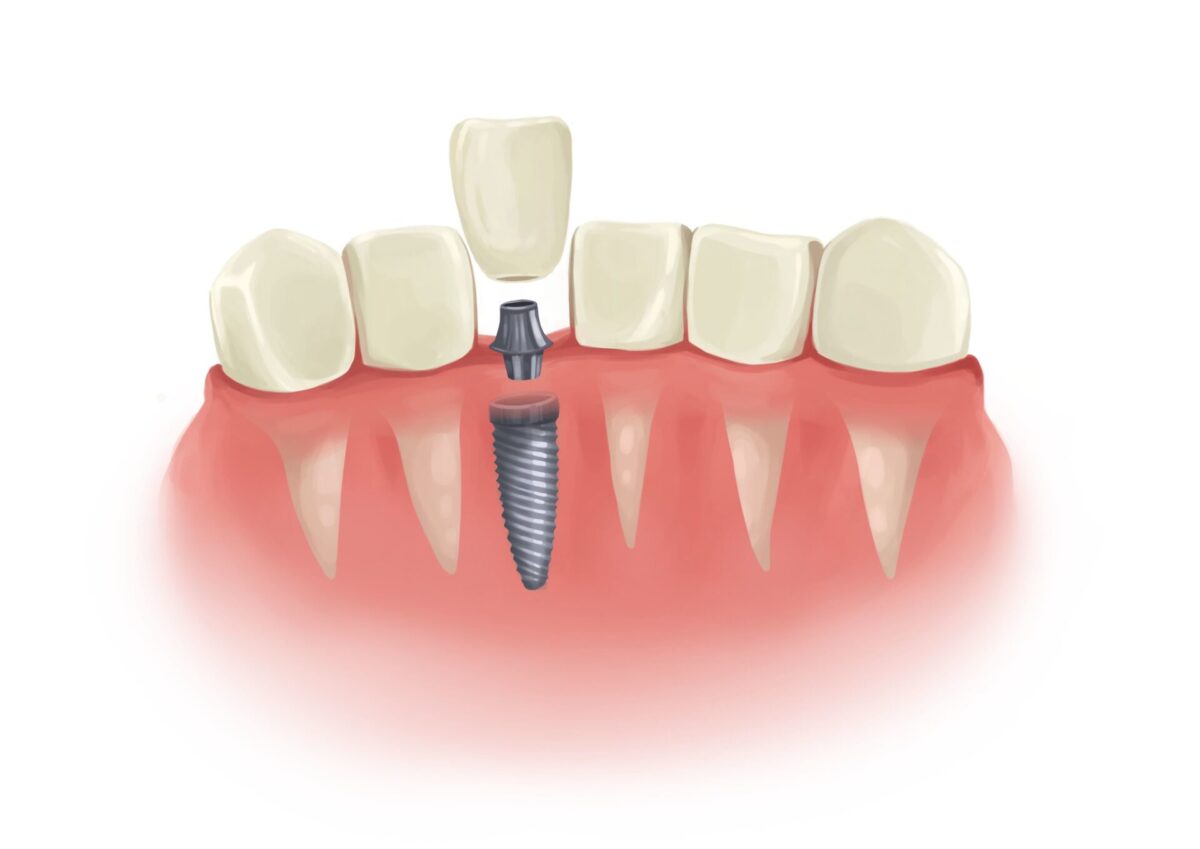 Guide to Dental Implants
February 25, 2022 5:05 am
Tooth loss due to severe decay or trauma can alter your smile's appearance and functional capacity, which can negatively impact your confidence and ability to speak and chew comfortably. If you're missing teeth, dental implants have likely crossed your mind as a restorative solution. The development of dental implants has revolutionized replacing missing teeth due to periodontal disease, injury, or other unfortunate events.
What Are Dental Implants?
Dental implants are biocompatible rods surgically placed into your jaw. Your jawbone fuses with the implants, allowing them to serve as a replacement root to anchor a prosthetic tooth, bridge, or dentures. The design closely mimics the natural tooth structure and appearance. This durable tooth replacement is also versatile! You can replace a single tooth, multiple teeth, or a full arch with dental implants and their accompanying restorations.
After your initial surgery, there will be a few months of waiting to allow your gums and jaw to heal. This is critical for implant stability. Osseointegration of the implant with your bone will provide a firm foundation and reduce your risk of implant failure. After your recovery, we can attach your chosen restoration.
What Makes a Good Dental Implant Candidate?
Before you can opt for dental implants, we will need to evaluate your jawbone density, gum health, and oral health habits. Your specific condition and number of missing teeth will be carefully considered when planning your procedure and treatment plan.
Since dental implants are an advanced dental procedure, consideration of your oral and medical health history and current oral condition will affect if you're a candidate for dental implants. Generally, you're an ideal candidate for dental implants if you have good oral and general health, strong gums, and sufficient jawbone density. You should also maintain good brushing and flossing habits and avoid tobacco products.
Estero Tooth Replacement & More!
If you have any questions about dental implants or our other services, please contact Premier Dental & Implant Studio in Estero, FL! Our experienced team can help you determine if you're a good candidate for dental implants or if there's a better solution to restore your smile.
Dental implant image from Authority Dental under CC 2.0