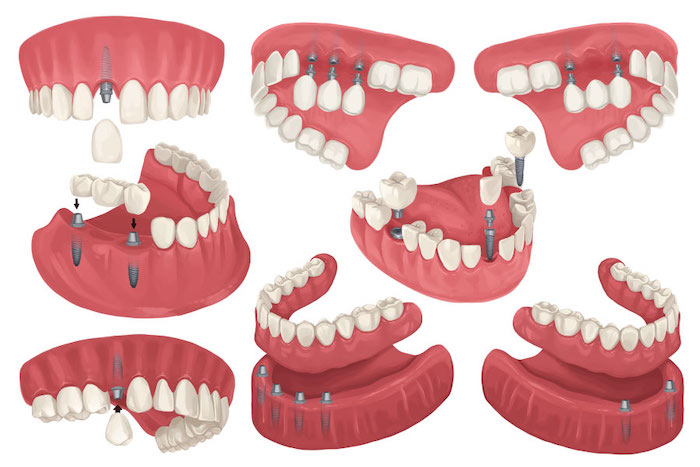 Are Dental Implants a Good Investment?
May 25, 2022 8:55 am
Missing teeth can cause a range of health issues, including the loss of jawbone density. For the most natural-looking, comfortable, and health-promoting tooth replacement option, dental implants are a great choice! Here are the reasons why they're a good investment:
Tooth Root Replacement
Dental implants are the only tooth replacements that also replace the root of your missing tooth. To do so, we will cut a small incision in your gums and place a biocompatible implant post. While you heal, the implant fuses to your jawbone, becoming an artificial tooth root!
Having a replacement root keeps your jawbone stimulated and strong so you won't lose jawbone density like you would with other tooth replacements. Without implants, chewing forces are not transmitted to your jaw. These forces are critical for the stimulation of the bone-building cells in your jaw.
Durable & Long-Lasting
A dental implant is a permanent tooth replacement. For many people, the implant lasts the rest of their life. While the artificial tooth on top of the implant will likely need to be replaced in 10-15 years, this is a very simple procedure.
Easy Maintenance
It's simple to take care of dental implants! While the implant and tooth replacement can't decay like a real tooth, you still need to maintain healthy gums. Healthy oral tissue is needed to keep your implant firmly anchored in your jawbone and gums.
Brush, floss, and visit the dentist for routine cleanings and exams. You should also be careful about biting down on hard foods like nuts.
Dental Implants in Estero, FL
Dental implants are a more expensive tooth replacement. But unlike other options, they replace your missing tooth root, are permanent, and are cared for like your real teeth! For many patients, these benefits make dental implants a good investment.
At Premier Dental and Implant Studio, we are equipped to perform an implant procedure from start to finish, including any needed bone grafts for those with low bone density. If you have any questions, please contact us today to schedule a consultation!
Dental implants illustrations from Authority Dental under CC 2.0